I bought a chair at off of craigslist and I here are some ideas that I wanted to do with it... and some awesome reupholstering jobs!
Found this on Pinterest, this is what sparked the idea to do something for the guest bedroom. Thank you for the inspiration!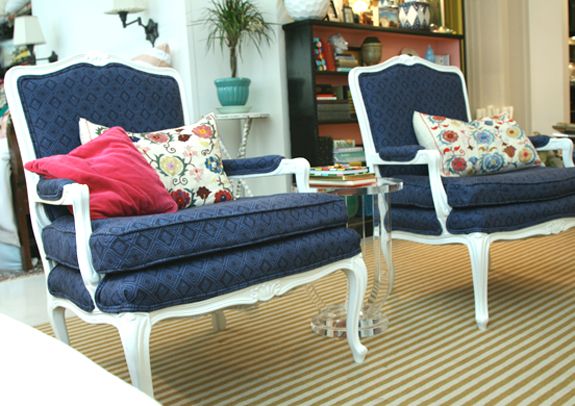 Then I saw this tutorial and it really made me feel like I could get this done. It has 5 parts to it so you need to read them all! Start with this one.
Then I saw this and KNEW I had to do it!! I just discovered this blog but I love it!
So here is what I'm starting out with. You'll have to keep checking back to see how it turns out!
A little worse for wear right?
Is there anything new you have been working on?
Have you reupholstered a chair? How did it turn out?
Show us!